Black beauty wins title of Miss America 2019
CITY, N.J. (Web Desk) — Black beauty Nia Imani Franklin won the title Sunday night in Atlantic City while competing as Miss New York of Miss America 2019.
As per details, the first woman to win the Miss America crown without having to don a swimsuit says she's glad she didn't have to.
Nia Imani Franklin, 25, said the changes in the 98-year-old are a welcome modernization.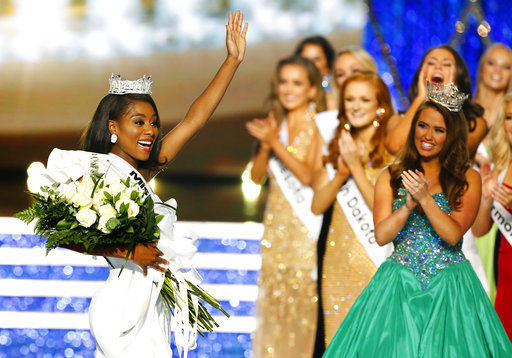 Meeting reporters soon after winning the crown, Franklin said she's glad there was no swimsuit competition because it enabled her to eat a little more.
In the contest total fifty white Americans (contestants) participated however, the bleak beauty won the contest.
Nia Franklin has won the title of Miss New York once before.