#MeToo ignites in Pakistan as sexual harassment allegations against Junaid Akram and Faisal Edhi surface
(WebDesk) - Another wave of #MeToo hit big deals in Pakistan; girls alleging stand-up comedian Junaid Akram and late philanthropist of Pakistan Abdul Sattar Edhi's son and now the chairman of the Edhi Foundation Faisal Edhi are being accused with the allegations of sexual harassment and molestations.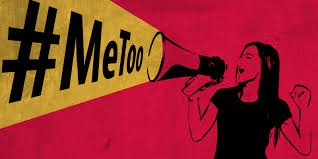 Junaid Akram being accused of Sexual Harrasment trolls over social media
Few days ago, nchorperson and female journalist Rabia Anum took to the twitter with some disturbing revelation; without taking the name of the culprit, she mentioned several girls have approached to her along with proofs and evidences against the famous stand-up-comedian.
Rabia Anum in a series of tweet said that despite having proofs, girls are scared because of the stigma associated with naming and shaming the sexual harassment in our's society.
Also Read
: 
More women came forward accusing Ali Zafar of sexual harassment
Several people while retweeting Rabia Anum's tweet come up with their experiences and the conclusion surfaces that it was none other than the stand-up comedian, social media activist and actor Junaid Akram:
Famous social media activist and comedian Junaid Akram in his recent tweets categorically denied the allegations and stated to take legal assistance to ensure his protection against the maligning online campaign.
Also Read: 
Meesha Shafi sexual harassment accusation stirs showbiz and social media
Urooj Zia allegations against the philanthropist Faisal Edhi shocks people in Pakistan
On the other hand, another series of tweet has taken the internet by storm when a former journalist Urooj Zia took to the twitter and in a long thread revealed some shocking and appalling series of harrowing events while alleging famous Philanthropist Faisal Edhi of sexual harassment from her memories.
Recounting the harrowing memories, Urooj Zia went on with details that Faisal Edhi a few years back after an interview had tried to get cozy with her, touched her inappropriately, texted her late night and other acts that intimidated her that time. This made Urooj puzzled and instead of shaming him on spot, she fell prey of the thought that it must be some of her own wrongdoing that wreak such havoc to her.
The shocking post within minutes took the social media by storm with such high-level finger pointing towards the respected and appreciated renowned philanthropist Faisal Edhi. Chairman of Pakistan s leading Philanthropist Organization Edhi Foundation and son of a world-famous humanitarian Edhi, Faisal Edhi also refuted the allegation levelled by Urooj Zia, a former journalist of an English Daily.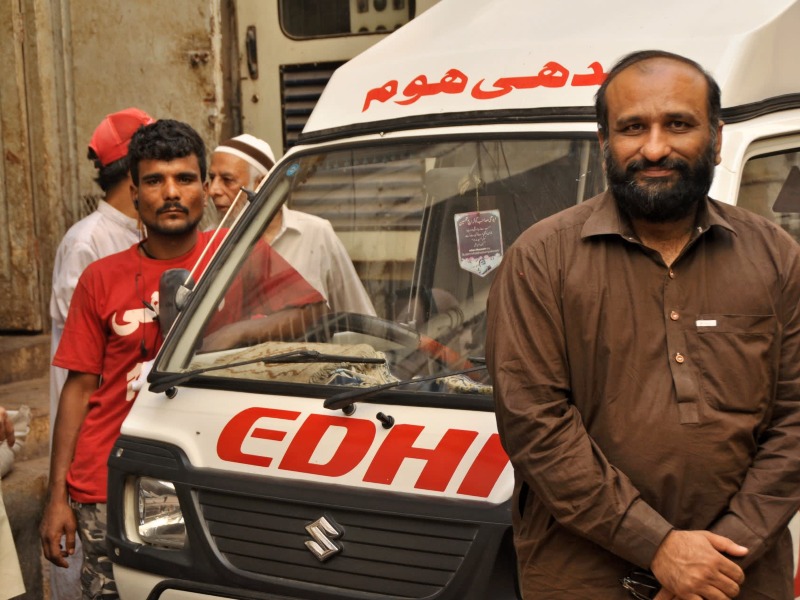 After Tanzila Mazhar, Meesha Shafi and the femeale employees at online music portal 'Patari' opened a Pandora box of Pakistan's male patriarchal unchallenged confidence and alleged them with sexual harassment, #MeToo finds another mounting tide in Pakistan against those who deserved to be shamed and brought to justice, be done so.
Also Read:
When  Teefa In Trouble  is not in trouble but  Teefa  is
Recently, #MeToo accelerates the snowball in neighbouring country India and many of the bollywood prominent and high-flying male actors, directors and others are encompassed with the sexual harassemnt, sexual advancements and molestation allegations.
Also Read
: 
Bollywood #MeToo - Bigwigs extend support to Tanushree Dutta for naming and shaming  Nana Patekar 
The trigger appeared to be actress Tanushree Dutta, who has accused well-known Bollywood actor Nana Patekar of inappropriate behaviour on a film set 10 years ago. Earlier, veteran Indian TV and film actor and Bollywood's Sanskari BabuJi has also been landed into the water after the filmmaker Vinta Nanda accused him of rape and after which as many as five TV and film female artists overtly vindicates her stance and termed Nath an obnoxious alcoholic.
Also Read:
 #MeToo whirlpool encircles Bollywood s Favorite  Sanskari  BabuJi AlokNath
In other turn of events in relation with #MeToo #TimesUp movemet in India, the political editor of the leading Hindustan Times daily quit amid swirling allegations of sexual misconduct. Also, a clutch of female journalists accused a minister in Narendra Modi's government, a well-known veteran editor, of sexual harassment. The women took to Twitter to allege how M.J. Akbar, now a junior foreign minister, conducted job interviews and meetings in fancy hotel rooms and made sexual advances when they were starting out in the media.
By
Mehreen Fatima